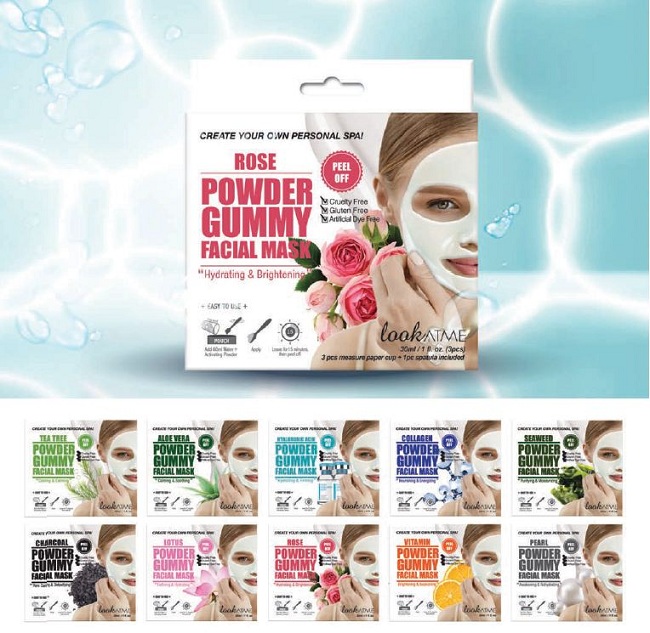 POWDER GUMMY FACIAL MASK [Rubber Peel-Off Type]
What is Gummy Mask? Ingredients known as alginate are found in kelp extracts, and when mixed with water, the powder turns into a soft gel-like texture. Mineral-rich powder gummy mask, blended with botanical and clay ingredients gently removes impurities and dead skin cell to detoxify the skin and provide a variety of nutrients to the skin, giving the skin instantaneous calming and radiant effects.
HOW TO USE

How to Use
1. Fill up measure paper cup to the top with water (60ml), pour water into the powder gummy mask pouch.
2. Mix well" with included spatula until it becomes a paste.
3. Spread a thick and even layer onto clean, dry skin. Start with the cheeks, chin, forehead, and finish with the nose. (Make sure a thick layer is applied toward the edges of the face, as this will make it easier to lift and peel off afterwards.)
4. Leave on for 10-15 minutes until mask becomes a solid, rubbery texture.
5. Gently peel off the mask and rinse off residue with warm water. Follow with your regular skincare.
"Tips to remove" apply some water on the edge of dried part of mask, it will help the gummy mask come off clean without residue.